We develop websites for small businesses, organizations, musicians and other artists. Our sites use standard HTML and CSS, so they will look good in any browser, and can be maintained without special authoring software. We can train you to do simple updates yourself if you like.
Call us at 608-257-2581 for an estimate. We offer affordable rates and can do small sites on a tight budget.
Here are some of our clients. (Click image to visit the site.)
Marian Blum Acupuncture
Originally developed by us in 2006, we did a makeover in 2009.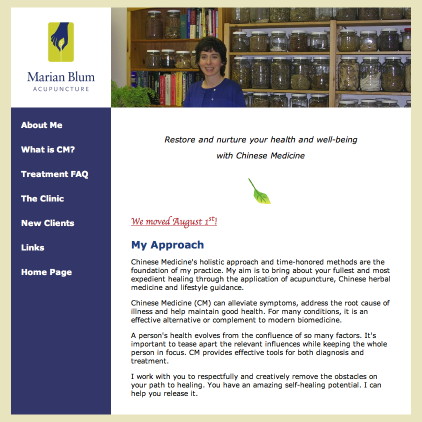 Faces of Madtown
An artist's "Portrait-Story Project", 2011.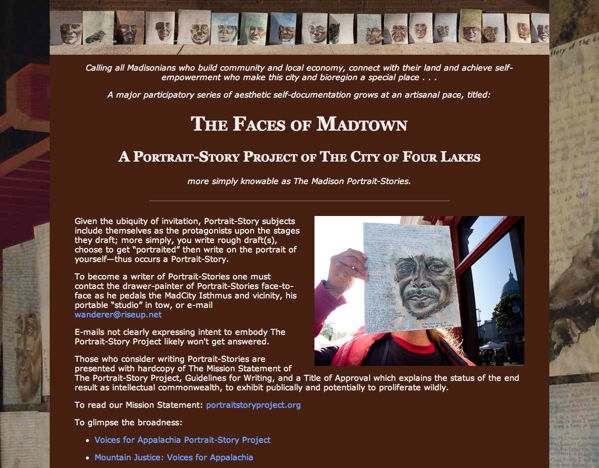 Richard Ely Music
This musician's site offers downloads of some of his songs. Created inexpensively in 2007.
Ithaca Men's Fest
We developed the website for this annual men's gathering in 2000, and maintained it for 10 years until the organization disbanded.